In Parliament claim that he agreed to vote for the confiscation of stolen Yanukovych money today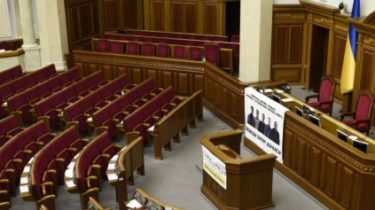 In Parliament claim that he agreed to vote for the confiscation of stolen Yanukovych money today
© UNIAN
"NF" claim that $ 1.5 billion will be returned to the state budget.
This afternoon MPs will vote for the inclusion in the agenda of the law on special confiscation of the money that was stolen by the President-the fugitive Victor Yanukovych
This was stated by the head of the faction "people's front" Maxim Bubak, reports Еспресо.TV.
See also: the FBI called the biggest problem in the return derived by Yanukovych money
"I am sure that after lunch, our proposal for inclusion in the agenda of the law on special confiscation of money stolen by Yanukovych, will be voted", – he noted and added that there is an agreement that will be voted on.
Burbak noted that the $ 1.5 billion stolen by Yanukovych will be returned to the state budget.
Recall that in early December, the Verkhovna Rada of Ukraine did not adopted as a basis the draft law "On amendments to certain legislative acts of Ukraine on ensuring the collection of state income of unjustified assets."
Comments
comments