The budget did not have enough money for subsidies – Good added more than 4 billion UAH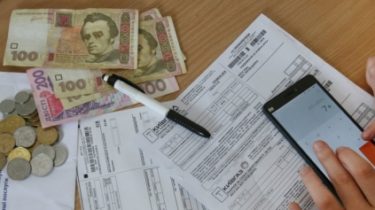 The budget did not have enough money for subsidies – Good added more than 4 billion UAH
© UNIAN
The Parliament adopted amendments to the state budget for 2016.
Today, 20 December, the Parliament considers the budget bills. The morning began with changes in the state budget 2017, as the evening will begin consideration of the second reading of the bill on the state budget for 2017. In addition, the deputies decided not to stop today's session, until you consider all the planned questions for today. That is, Ukraine could in the middle of the night to the main budget of the state for the next year.
Parliamentarians, in particular, added to local budgets 4.36 bn UAH of gosobvinenie for 2016 for the provision of benefits and housing subsidies, transfers UNIAN.
"Analysis of the actual consumption of housing services shows a significant increase in costs for the provision of benefits and housing subsidies to the population for housing and communal services. As a result, provided in the state budget volume of the specified subventions are insufficient for reimbursement to service providers. It is proposed to increase the revenues of the General Fund of the state budget 4,360 billion due to the expected surplus in the net profit or income of business organizations, state unitary enterprises and their associations to 2,050 billion, and the fee for mandatory state pension insurance from separate types of economic operations 2,310 billion UAH", – stated in the explanatory note to the bill.
Recall Cabinet as a whole was budgeted for 2016, the volume of subventions to local budgets for provision of benefits and subsidies in the amount of 40.2 billion UAH.
Earlier in the Ministry considered the average amount of subsidy.
Comments
comments