In the Netherlands six of the Cheetah cubs first came to the zoo visitors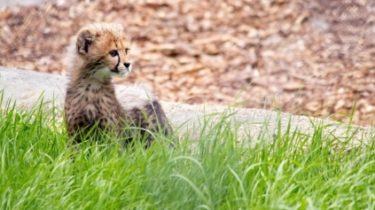 In the Netherlands six of the Cheetah cubs first came to the zoo visitors
© pixabay.com
Recruitment menagerie of four girls and two boys.
In the zoo of Arnhem, in the Netherlands, six baby cheetahs went to the visitors.
Animals were born in September, but the mother kept them at home, reports TSN.Ranok.
It is noted that among replenish menagerie of four girls and two boys. Now it's hard to tell, because they are very similar.
See also: From 23 pandas showed in Chinese zoo
However, a few months the stripes and spots on its fur will become individual shapes.
Six cubs are born in cheetahs is extremely rare, but in the zoo of Arnhem was lucky – a miracle happens there for the second time.
We will remind, earlier in Odessa zoo a pair of rare Amur tigers, two tiger cubs brought to the bride.
Comments
comments