Italy will allocate Ukraine EUR 1 million for the victims in the ATO and the mines of the Donbass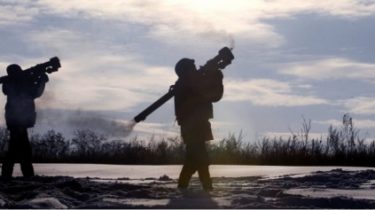 Italy will allocate Ukraine EUR 1 million for the victims in the ATO and the mines of the Donbass
The Ukrainian military in the ATO© UNIAN
Humanitarian assistance will be paid in two instalments.
Italy has decided to allocate Ukraine EUR 1 million of humanitarian aid for the victims in the ATO area and the mines of the Donbass.
This was reported in the Ministry of foreign Affairs of Italy, transmit Ukrainian news.
"Italy approved an emergency contribution of 1 million euros, razdelennye on two packages of funding," — said the Italian foreign Ministry.
Read also: EU will provide Ukraine with 365 million euros for cross-border cooperation programme
The original contribution of 700 thousand euros to allocate in the framework of the world food programme (WFP) to distribute food rations and cash assistance to the most vulnerable sectors of the civilian population. It will make in order to reduce the impact on people of conflict in the East.
In addition, 300 thousand euros will pay for funding of humanitarian demining project through UNICEF.
Recall, the U.S. Senate and House of representatives approved the defense budget for 2017 fiscal year. The budget includes the allocation of $ 350 million to help Ukraine in the sphere of defense and security. However, I should add that the first document will be sent to the signature of the President of the United States.
In mid-December it became known that the European investment Bank and the European Commission adopted the agreement on granting Ukraine financial assistance in the amount of 600 million euros. Tranche will be implemented as part of a package of support that will reach 3 billion euros.
Comments
comments