"PrivatBank" has processed almost 800 thousand legal entities of payments after the restoration of access to their accounts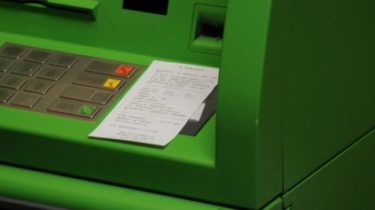 "PrivatBank" has processed almost 800 thousand legal entities of payments after the restoration of access to their accounts
© Privat
On December 19 and partially on 20 December, the legal entities and sole traders access to accounts was restricted.
On Tuesday, December 20, nationalized "PrivatBank" has been able to process more than 775 thousand payments of legal entities, entrepreneurs and economic entities.
As the press service of the Bank, payments of corporate clients and entrepreneurs was carried out until 22:00, taking into account the extension of the operating day of the system of electronic payments of the NBU.
See also: the lifting of the moratorium for legal entities and withdrawals at ATMs billion. Key news about "PrivatBank"
"While the State fiscal service of Ukraine has said that it would not penalize taxpayers-clients "PrivatBank" for possible violations of terms of transfer of tax liabilities to the budgets in the period of 19-20 December 2016″, — stated in the message.
Let's add, that on Wednesday, December 21, restrictions for operations on accounts of legal entities and business entities-clients "PrivatBank" no.
"Also, in normal mode, the Bank serves individuals — network of branches and self-service terminals of the Bank accept payments without restrictions, the ATM network "PrivatBank" loaded with cash, the failures of the ATM for technical reasons, do not exceed 7% of the total workforce ATM", — noted in "PrivatBank".
Recall, December 20, nationalized "PrivatBank" has restored the access of legal persons to the accounts.
The same day Catherine Rozhkov, Deputy head of the NBU said that in two days (19 and 20 December), the Bank has accumulated at least 500 thousand payment, so promised to handle all the rest of the day on December 20.
19 Dec the corporate customers ' payments suspended. As stated in the Bank, it was caused by a technical aspects of change control procedures and legislation.
Additional guarantees to investors: the Parliament adopted the draft law on nationalized "PrivatBank"
TSN. Wounds
Today, 08:38
Add to favourites
It applies only to natural persons and ensures the return of deposits in more than 200 thousand hryvnia. Smaller deposits in case of bankruptcy the Bank will return the Deposit guarantee Fund. The bill was criticized in particular for the deterioration of the competitive conditions for commercial banks, which do not have such privileges.
Comments
comments