Rada raises excise tax on alcohol and tobacco and reduced the rents on oil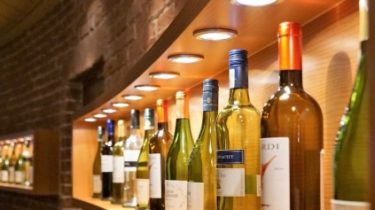 Rada raises excise tax on alcohol and tobacco and reduced the rents on oil
© pixabay.com
"For" the bill voted by 235 MPs.
The Verkhovna Rada has approved in the second reading and in General bill No. 5132 regarding changes to the Tax code.
As reported "Interfax-Ukraine", it envisages increasing excise taxes on alcohol and cigarettes and reducing rents on oil production. "For" bill No. 5132 voted 235 deputies.
The bill revised certain provisions of the Tax code in connection with the increase in 2017 the minimum wage up to 3200 UAH.
See also: Court overturned a ban on the sale of alcohol in Kiev "Nalivaiko"
The document also increased excise tax rates on alcoholic beverages by 20%, on fortified and sparkling wine – 12%. The rate for natural wines remains unchanged.
Also, under the bill, will increase the specific rate of excise duty on tobacco products by 40%.
"Currently the excise tax on excisable goods is much lower than the minimum set by the Directive for European countries", – stated in the explanatory Memorandum.
See also: EA Klitschko said that the decision on the prohibition of night sales of alcohol will not be canceled
In addition, the document reduces the size of the rent charged for mining. So, for the extraction of oil from deposits up to 5000 meters, the rent is reduced from 45% to 29% of the cost of commercial products, for deposits of more than 5000 meters from 21% to 14%.
Along with this, the rate of rent for the extraction of gas condensate has not changed and remained the same at 45% of deposits up to 5000 meters , 21% of the deposits over 5000 meters.
Comments
comments