The militants have resumed a strong Water attacks at Mariupol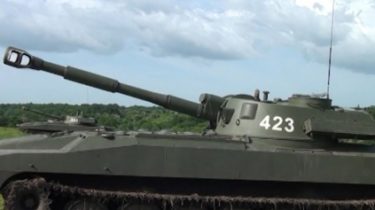 The militants have resumed a strong Water attacks at Mariupol
© YouTube
The village is defended by Ukrainian Marines.
In the Water near Mariupol, the enemy is actively using heavy weapons, but suddenly stops attacks as soon as the close appear the OSCE observers. The military taught what you need the clock to stay on guard, because the enemy begins firing unexpectedly at any time of the day or night, according to a story TSN.19:30.
Just the Water left 13 local residents who fundamentally don't want to leave the village and prepared to meet him in death. "Die, die! Why be afraid? If you are destined to burn – not drown" – says one of them, uncle Nikolai. However, the local recognized that the dream at least a night to rest from the horrors of war.
The enemy artillery made a powerful attack on the village Water
TSN. 19:30
Yesterday, 21:54
Add to favourites
One day ago everything around trembled with shells of heavy calibre, and today suddenly all was quiet. The guys say that the militants clearly show of the OSCE mission on the side, how to keep quiet. And the silence is sinister because it violates the new artillery battery of the enemy probably lost HR.
Guarantees of the Ukrainian Marines who defend the Water, can not give. The enemy opposite unpredictable, and more recently and still actively uses a powerful 122-mm self-propelled guns "Gvozdika". The artillery battery is working smoothly, which leaves no doubt fighting against Mat no not the separatists and the regular army units of the Russian Federation. To protect against large caliber that hits hard, the fighters under existing conditions can only under the ground. And to do this constantly with my bare hands digging their new digs, because you can use any technique impossible. "She'll be served", – explain the military.
The correspondent TSN Alexander Motor
Comments
comments