Shlapak disclosed how to develop nationalized "PrivatBank"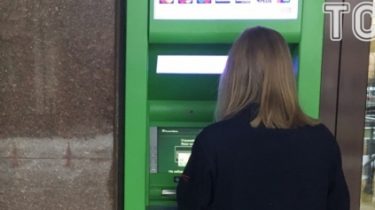 Shlapak disclosed how to develop nationalized "PrivatBank"
© Dnia
The Chairman of the Board looks forward to working with the state.
The new management of the nationalized "PrivatBank" has chosen two ways of development financial institutions.
As noted by the Chairman of the Board Oleksandr Shlapak, we are talking about traditional banking products and cooperation with the public sector.
"We will work in two directions. The first of them is the support and development of traditional products than it experienced its greatest glory. And second, given our official status – we will make a worthy competition to the state banks in the public finances. As a person who worked in the Executive authorities will tell you that there are a tremendous resource in the cooperation of the state with the banking sector of Ukraine, as well as the synergy of this cooperation can give a huge effect," – said Shlapak.
See also: Shlapak said, when the lift all restrictions in the "PrivatBank"
According to the head of the Board, the Bank will compete for public funds, therefore willing to offer competitive products.
"The budget for 2017 about 100 billion UAH is allocated for the development project. We as Privat would seriously fight for these resources. I assure you that we, as in other matters, we will be one of the best who will offer the most competitive product," he added.
Comments
comments