Shlapak said, when the lift all restrictions in the "PrivatBank"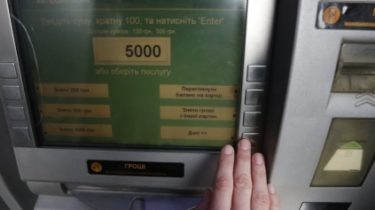 Shlapak said, when the lift all restrictions in the "PrivatBank"
© UNIAN
The financial institution resumes functionality.
By the end of the day all restrictions on the use of the services of PrivatBank will be removed.
This was stated by the Chairman of the Board Oleksandr Shlapak.
"Today the decision of the Board, all restrictions are removed. All our clients will be able by the end of the day to get a full set of services that were previously provided "PrivatBank". Unlocked are correspondent accounts that have been of interest, and will work SWIFT system in the proper mode, will be given credit overdraft and so forth," – said the banker.
Shlapak thanked the citizens "for the funds which actually were purchased by the Bank." "We understand our responsibility to you," he said.
Shlapak added that thanks to the team "was well spent these days": "running out of time, the temporary administrator".
Comments
comments