Flight, flight and landing on the LFA: in Kiev there was a stunning accident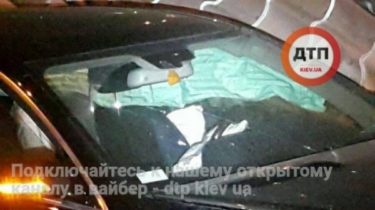 Flight, flight and landing on the LFA: in Kiev there was a stunning accident
Kiev
Today, 00:12
1 of 13

© dtp.kiev.ua

1 of 13

© dtp.kiev.ua

1 of 13

© dtp.kiev.ua

1 of 13

© dtp.kiev.ua

1 of 13

© dtp.kiev.ua

1 of 13

© dtp.kiev.ua

1 of 13

© dtp.kiev.ua

1 of 13

© dtp.kiev.ua

1 of 13

© dtp.kiev.ua

1 of 13

© dtp.kiev.ua

1 of 13

© dtp.kiev.ua

1 of 13

© dtp.kiev.ua

1 of 13

© dtp.kiev.ua
© dtp.kiev.ua

© dtp.kiev.ua

© dtp.kiev.ua

© dtp.kiev.ua

© dtp.kiev.ua

© dtp.kiev.ua

© dtp.kiev.ua

© dtp.kiev.ua

© dtp.kiev.ua

© dtp.kiev.ua

© dtp.kiev.ua

© dtp.kiev.ua

© dtp.kiev.ua
The driver denied that he was behind the wheel.
In Kiev at troyeschina accident happened: the Mercedes off the road, flew about 25 meters and landed on the LFA.
About this Facebook reports dtp.kiev.ua.
The driver tried to escape, detained witnesses, and patrol.
"The handcuffs. From Drager refuses. Denies that was behind the wheel", – reported in social networks.
See photos: Fatal accident in the Lviv region: the car the forehead in a forehead crashed into the bus, throwing him into a ditch
We will remind, earlier in the Lviv region there was a deadly accident that killed a police officer. The police said that the major was only 37 years old, now an orphan 9-year-old son.
Comments
comments