Gontareva told what other assets could go to the d state together with "PrivatBank"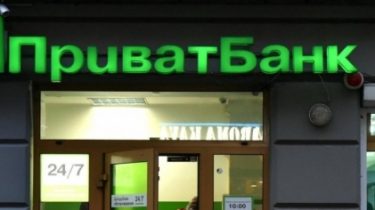 Gontareva told what other assets could go to the d state together with "PrivatBank"
© UNIAN
The financial institution was nationalized on December 18 and December 21, the Bank passed into state property.
The balance of the state "PrivatBank" were the ski resort "Bukovel" and the aircraft "Boeing". Them in the summer gave him the former owners of the Bank, fulfilling the requirement of the national Bank for the capitalization of "PrivatBank" and the Outpost of loans and they, as well as the company "Borivage", are pledged to the NBU.
This broadcast of "Radio Vesti" said the head of national Bank Valeria Gontareva.
"This summer, many of those assets that we have pledged, we forced the Bank to take the balance. They on balance, therefore, they (now) belong to the state Bank", – said Gontareva.
She said that all the balance were delivered to property 31 billion of the total loan portfolio volume of almost 170 billion UAH.
"After completing our regulations, they're one of our assets was removed. It's called fraud. I can't tell you that shareholders and management have done in the last few days (before the introduction of 19 December interim administration) in a very famous Friday (16 December, when the administration of President held a meeting with participation of shareholders of the "PrivatBank" Igor Kolomoisky, is confirmed Gontareva). Country know I would not like to comment on," – said the head of the NBU.
See also: Former top management of PrivatBank called it nationalization artificially provoked NBU
Liens, according to Gontareva, was supported by the commitments of Igor Kolomoisky.
"We have almost the entire credit portfolio is covered by personal guarantees over all its assets – when it guarantees that if the Bank does not repay, then repay it personally out of all their savings", – said the head of the national Bank.
In accordance with the financial reporting of "PrivatBank" on its balance sheet until mid-2016 was the mortgaged property on 31,824 billion UAH, which were received on account of settlement of outstanding debt on loans and advances to customers, as well as embedded derivatives. Including ski resort estimated value of 10.02 billion, a tank farm – 8,528 billion, the factory of large tires – 4,959 billion UAH, hotel complexes is 4.12 billion UAH, sports complexes – 1,517 billion, other property – 2,701 billion. About it writes "Today". In addition, in July and August, the Bank sought additional collateral for another 10,914 billion. Including petrol station value 6,037 billion, aircraft 4,145 billion UAH, land – UAH 477 million, real estate 255 million UAH.
Gontareva also said that before the introduction in "PrivatBank" interim administration of it was taken out to 2.6 billion UAH.
Meanwhile, the first nationalization "PrivatBank" commented the former co-owner Igor Kolomoisky.
Comments
comments