Klitschko dismissed the Director of "Kyivtransparkservis"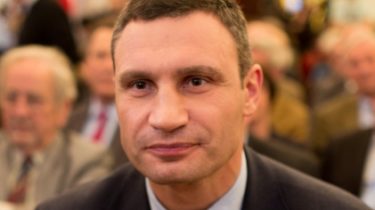 Klitschko dismissed the Director of "Kyivtransparkservis"
© Getty Images
Shamraya fired because of "loss of confidence".
The mayor of Kiev, Vitali Klitschko, dismissed the Director of KP "kievtransparkservis" Artem Shamrai because of "loss of confidence". He said this during a meeting of the Anticorruption Council on Friday, December 23.
As the press service of the mayor, Klitschko also passed the act on the inspection results of Shamraya to the Prosecutor.
"You hope that you make a Parking area like this that works effectively. And "kievtransparkservis" – enterprise, which you headed, – did nothing! We see how many millions of hryvnia is in the shade. How many cities does not receive funds. Have you lost trust. A lot of what was not done," said the mayor.
Read also: Klitschko with Hollywood scale presented a "new" Kiev trolleybus
"I have neither the desire nor the time to continue to experiment and give time to restore order in this sphere. I you are fired from this post in connection with loss of trust!" – said Klitschko.
Klitschko also requires a complex check of activity of KP "kievtransparkservis" with the removal from office of Deputy Director Yaroslav Pogribnyak, Sviatoslav Melnyk, Eugene Shuicheng.
The mayor also initiated the opening of disciplinary proceedings against the Deputy Chairman of the KSCA for the implementation of local government powers Ilya Sagaidak and the Director of the Department of transport infrastructure Sergei Mazel.
Comments
comments