Lithuania has obliged "Gazprom" to pay the largest in the history of the country fine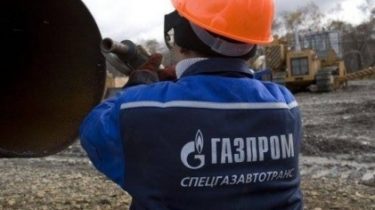 Lithuania has obliged "Gazprom" to pay the largest in the history of the country fine
© Gazprom
The court found that the company violated the agreement.
Chief administrative court of Lithuania obliged the Russian "Gazprom" to pay a fine in the amount 35,561 million euros.
It is reported Delfi with reference to BNS news Agency.
The court upheld the decision of the competition Council, which two years ago was appointed "Gazprom" the penalty for violating the agreement with Lithuania signed in 2004.
The Russian company refused to sign with Lietuvos energija agreement on the exchange of gas. The competition Council in June 2014 acknowledged that thus "Gazprom" prevented the signing of Lietuvos energija agreements with other gas suppliers, and thereby violated the terms of the authorization for the acquisition by the group 34% of the shares of the Lithuanian company, issued by SC in 2004.
"Gazprom" tried to prove in court that the competition Council misinterpreted the condition of the permission to acquire the shares of Lietuvos dujos.
Ultimately, the court ordered the Russian company to pay the largest in the history of Lithuania a fine.
See also: AMC told how to recover from "Gazprom" 172 billion hryvnias of penalties
We will remind, the Antimonopoly Committee has fined "Gazprom" on 85,966 billion UAH for abuse of monopoly position on the market of gas transit by January 22 of this year. The Russian monopolist the fine is not paid and filed a lawsuit in Kyiv Economic court to cancel the fine. The claim to consideration is not accepted, because they found the decision of the AMC legal. This was confirmed by the higher courts.
In the fall a lawsuit already filed the AMC for compulsory collection of fines and penalties. The penalty is calculated at 1.5% of the amount of debt for each day of delay (approximately 1,289 billion UAH on the day). According to the law, the penalty cannot exceed the amount of the fine, so fines and penalties have the same amount – 85,966 billion UAH, which is 171,932 billion.
Meanwhile , Naftogaz expects $ 20 billion in additional revenue in case of victory in court against "Gazprom".
Comments
comments