Surkov has promised the militants entry "LDNR" in Russia a year and a half – Tymchuk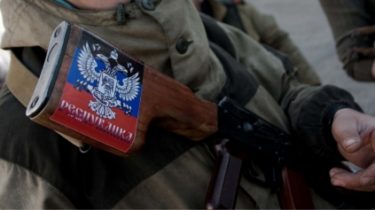 Surkov has promised the militants entry "LDNR" in Russia a year and a half – Tymchuk
© Getty Images
According to Surkov, "Republic" will become part of Russia as a full-fledged administrative units.
Representatives of the so-called "DND" held a meeting "of heads of authorities and local government DNR" with the participation of the representative of the presidential administration Vladislav Surkov.
About this on his page in Facebook wrote the MP and coordinator of "Information resistance" Dmitry Tymchuk.
"During the meeting, Vladislav Surkov noted that "the authorities of the DNI" should be more to meet and communicate with local residents with the aim of provide them with information on the weighty contribution of Russia to the development of "DNR". According to his promise, a year and a half of "DNR" and "LNR" have to be part of the Russian Federation on the rights of full-fledged administrative units", – is spoken in the message.
Read also: Russian Communists want Putin to recognize the fake referendum "DNR" and "LNR"
Besides, tymchuk noted that in Amvrosievka and Snow that "DNR", employees of the state traffic Inspectorate recorded the appearance of groups of people of the Russian Federation, which deal with smuggling and illegal export of local residents on the territory of Russia.
Timchuk also said that when crossing the border from Russia, "DNR" delegation, in which structure there were employees of administration of the President of the Russian Federation and the representative of "DNR", members of the so-called "Ministry of state security of the DPR" was announced on the prohibition of entry to the temporarily occupied territory of the Donbas representatives of "DTEK" Smirnov.
See also: Zakharchenko and Carpentry carried out mass purges among the "siloviki"
"If you try the leadership of the Russian delegation to find out the reason for the ban, a response was received from the head of" DNR "Zakharchenko that this issue should be solved through" elders "with Russia along the lines of" MGB-FSB ", and it can not be affect this situation, " – said Timchuk.
We will remind, earlier the head of the terrorist "Donetsk national Republic" Alexander Zakharchenko said that the militants seize the Kingdom, then will come "the Golden age of Russia."
Comments
comments