The Finance Ministry presented the new composition of the Supervisory Board of the nationalized "PrivatBank"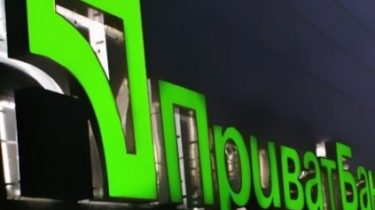 The Finance Ministry presented the new composition of the Supervisory Board of the nationalized "PrivatBank"
© Privat
The Supervisory Board includes 7 people.
The Ministry of Finance introduced a new composition of the Supervisory Board of the nationalized "PrivatBank".
As announced the Minister Alexander danyluk, the Council was composed of seven specialists.
"It is important that the Bank retained its competitive advantage… this requires that a Bank, regardless of who is its owner, ran professional management and Supervisory Board," he said.
See also: Kolomoisky first comments on the nationalization of "PrivatBank"
According to danyluk, the members of the Supervisory Board became managing Director of the European Bank for reconstruction and development in Eastern Europe Francis Malige, Deputy Finance Minister Oksana Markarova, member of the Board of Directors of the EBRD from Ukraine Artem Shevelev, managing partner of investment company Apollo Management Andrea Manetta, the financier, the author of the reform of the financial sector in Ireland Stephen Selig, Commissioner on the prospective projects of "Naftogaz" Sergei Alekseenko, financier and author of the program of reforming of banking system of Turkey Engin Akcakoca.
We will remind, the decision on nationalization of one of the largest Ukrainian banks received on Sunday, December 18. The state now owns all 100% shares. It is represented by the Ministry of Finance guarantees the safety of customer funds. For their protection the President of Ukraine Petro Poroshenko has submitted to Parliament a draft law on additional guarantees to depositors "PrivatBank".
On 20 December the Verkhovna Rada adopted the law, which guarantees depositors "PrivatBank" 100% refund of the Deposit, as in "Oshchadbank" and does not limit UAH 200 thousand, as in other banks.
Comments
comments