The Russian VTB group is looking for buyers for its Ukrainian banking subsidiary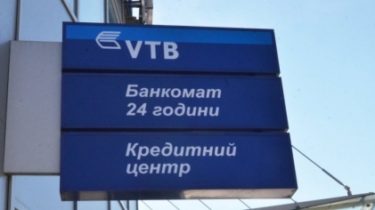 The Russian VTB group is looking for buyers for its Ukrainian banking subsidiary
© UNIAN
VTB complain that sell assets to them difficult.
Russian group VTB is currently negotiating with potential buyers to sell them the Ukrainian "daughter" – "VTB Bank".
This was stated by the President-Chairman of the Board second to the assets of the Russian Bank VTB Andrey Kostin, reports the Agency "RIA Novosti".
"The group's plans remained unchanged. But today is not so easy to sell the banks. Example with "PrivatBank" (nationalization) shows that the banking sector of Ukraine is in a very difficult position. Our banks are good. Our task is to go without losing. If we can sell them separately or together, will sell. This work is underway, we have several negotiation processes. We want to get the value of the capital back – that's our goal," – said Kostin.
He assured that the "throw" of customers will not, because,they say, are worried about their reputation.
"VTB Bank", according to the national Bank at the end of 2015, ranked 12th among all Ukrainian banks operating at the time. In December of this year, "VTB Bank" has got under action of sanctions of the United States – because of the aggression of Russia against Ukraine, because the state share of the Russian Federation in VTB is 75.5% of the shares.
Meanwhile, in the "Sberbank of Russia" has assured that they will not leave the Ukrainian market.
Comments
comments