The state wrote off $ 300 million from the accounts of PrivatBank Cyprus Branch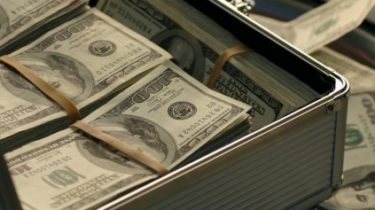 The state wrote off $ 300 million from the accounts of PrivatBank Cyprus Branch
© The state fiscal service of Ukraine
The Cyprus branch of Privat paralyzed.
The nationalization of the Cyprus branch of PrivatBank can turn into an international scandal, because the temporary administrator to give the order to debit the money from depositors ' accounts. It is about those accounts, which, in the opinion of management of the national Bank, connected with the former owners of PrivatBank, says the story TSN.19:30.
In response to this the number of lawsuits companies that do not consider themselves affiliated. Bank employees refused to write off funds from customer accounts, because it contradicts the regulations of the Cypriot Central Bank. Therefore, the new owner of Private – the state is forced to off 300 million dollars from the correspondent account of the branch. As a result, the financial institution is completely blocked, said a top Manager of the Cyprus Private Vladislav Morgachev.
"We brought to the interim administration is the disposal of the Central Bank of Cyprus. But we were told that we were all waiting for the arrest in Ukraine, because we refused to trade with client money, and thereby allegedly caused damage to the state in especially large sizes. If we break, without waiting for arrival to Ukraine we will go to jail here. So we went to the police with a statement that we are forced to conduct such operation for the account of clients," – said the former head of the PrivatBank Cyprus Branch.
Full text of the interview with Morgachov can be read here.
Comments
comments