Obama signed the law, which provides for $ 350 million in military assistance to Ukraine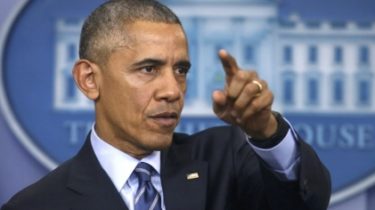 Obama signed the law, which provides for $ 350 million in military assistance to Ukraine
© Reuters
The document also provides for a ban on military cooperation with Russia.
US President Barack Obama on Friday signed the law on defense policy for 2017, which provides for the allocation for the defence of the country in 618 billion.
About it reports Reuters.
The law, in particular, provides for the allocation of $ 350 million in military assistance to Ukraine. The document extends the list of types of aid by including in it the provision of funds and technical support for the development of an integrated system of monitoring of the state border of Ukraine, as well as assistance in the preparation of staff officers and military high command of the APU.
In addition, the document prohibits the use of budget funds for any military cooperation with the government of Russia as long as Moscow did not stop the aggression in Ukraine and will not cease to pursue a policy of intimidation of allies States into NATO.
The US has allocated $ 350 million to help Ukraine
TSN. Wounds
9 Dec, 09:19
Add to favourites
The American Congress passed a defense budget for next year. It provides the means to maintain security of Ukraine – 50 million more than was allocated this year. The money, among other things, you can go for the supply of lethal and non-lethal weapons and training the Ukrainian military.
Comments
comments