The Groisman confirmed the cancellation of his visit to Israel because of the international scandal- media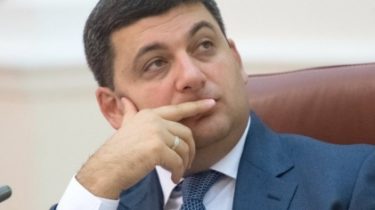 The Groisman confirmed the cancellation of his visit to Israel because of the international scandal- media
Vladimir Groisman© UNIAN
Ukraine vote in the UN security Council for the controversial resolution.
Prime Minister Vladimir Groisman canceled his visit to Israel, which was scheduled for 27-28 December, and postponed it indefinitely.
About it to Agency "Interfax-Ukraine" reported a source close to the Prime Minister.
Before that, there was a message that the visit of Volodymyr Groysman is abolished and Prime Minister Benjamin Netanyahu. All due to the fact that Ukraine supported the scandalous resolution of the UN security Council about Israeli settlements. In a document from Israel's demand to stop settlement activities in the Palestinian territories. It is noted that the policy of Israel in establishing settlements in the West Bank of the Jordan river and construction in East Jerusalem is a violation of international law and is an obstacle to resolving the Israeli-Palestinian conflict.
The resolution itself, Netanyahu called "biased and disgraceful". Directly accused the administration of President Barack Obama's "insidious maneuver", because the United States abstained during the vote, but did not use its veto on this document.
Netanyahu also said about reassessment of Israel's relations with the UN. In addition, Israel has responded to the UN resolution the withdrawal of ambassadors and the deprivation of aid to Senegal.
Comments
comments