Hrytsak said why Poroshenko arrived in the night in the SBU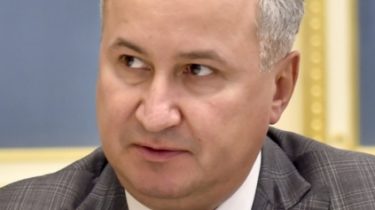 Hrytsak said why Poroshenko arrived in the night in the SBU
© The website of the President of Ukraine
The head of security did not see anything seditious in the President visits.
The head of the security Service of Ukraine Vasyl Hrytsak said that the President Petro Poroshenko came to SBU, due to the fact that "there is an urgent need to communicate".
About this Hrytsak said on air of the TV channel "112 Ukraine".
"First, we have a very delicious coffee. On the other hand, why can't the President call in SBU? He came, looked, does the security Service unexpectedly," – said the head of the SBU.
According to Vasyl Hrytsak, he didn't know what Poroshenko will visit in the night in the SBU.
"I checked the guard. By the way, our guard in one situation is not better job for this President, I was criticized. But seriously, there is an urgent need to talk, he just passed by the Service, that stopped. I do not see anything seditious," said Hrytsak.
The head of the SBU has not commented on the presence of the Deputy Chairman of the faction "block of Petro Poroshenko" Igor Kononenko.
We will remind, the journalist Michael weaver on the night of December 22, noticed the motorcade of the President of Ukraine Petro Poroshenko at the SBU building on Volodymyrska in Kyiv. In addition, the reporter saw the car used by the Deputy from "BPP" Igor Kononenko, from government buildings also moved to the SBU. On his page on Facebook Michael weaver released photos and videos of vehicles.
Comments
comments