In "PrivatBank" told about the new scheme, fraudsters steal money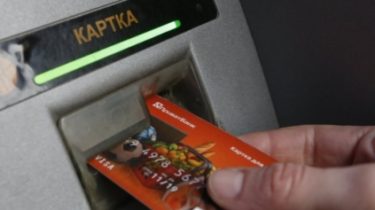 In "PrivatBank" told about the new scheme, fraudsters steal money
© UNIAN
Criminals calling a potential victim and convince her to urgently transfer funds.
Swindlers disseminate information about the "theft" databases "PrivatBank". They use these rumors to force the customers to "defend themselves" by transferring card numbers and other personal data.
This was announced by the security Service of "PrivatBank" with reference to the data of postal and telecommunications of Ukraine, said in the press release companies.
See also: Promulgated the new composition of top management the state of "PrivatBank"
The Bank stressed that all the information in the databases is securely protected, and the information protection system eliminates the possibility of unauthorized copying or unauthorized access, including employees of the Bank.
In a press-service of postal and telecommunications of Ukraine said that scammers are calling potential victim, not necessarily the customer "PrivatBank", presented by employees of security service of Sberbank and find out if a person's card account "PrivatBank". If the person responds positively, the scammers reported that PrivatBank will be attached to "Oschadbank", so the client needs to urgently transfer funds from the card "Privat" in the new, decorated in a "Oschade". To do this, the victim is asked for a credit card number, CVV code, password, Internet banking and other data. After that there is a transfer of funds to accounts controlled by the fraudsters.
"It should be noted that the fraudsters are using social engineering techniques, committing criminal acts not only in relation to the clients of PrivatBank, but also knowing that the unsuspecting citizen is a customer of another Bank, creating a similar situation to the above the appropriation of funds of citizens", — stated in the message, the cyber-Police.
Igor Kolomoisky for the first time commented around the nationalization of "PrivatBank"
TSN. 16:45
23 December, 18:30
Add to favourites
Official statement of the businessman posted on the website Tsna. It Kolomoisky thanked the Cabinet and Volodymyr Groysman, because they decided on a step which saved the financial system of Ukraine. He also explains why accusing NBU, and declares that his leadership has extended false information about 150 billion and provoked attack information. In the end, the businessman said that the most important thing in this situation was something that was not injured Ukrainians.
We will remind, on December 18, it became known about nationalisation "PrivatBank". December 21, the financial institution officially became a state property. The Ministry of Finance bought "PrivatBank" Deposit guarantee Fund of natural persons for a symbolic one hryvnia.
The transition period lasted for 72 hours. Monday, December 19, the head of the NBU Valeria Gontareva said that "PrivatBank" fell into the category of the insolvent. According to her, the Bank's capital deficit was 116 billion UAH, and 97% of the corporate loan portfolio was distributed to companies related to shareholders. This "hole", the state plans to close the bond issue Treasury bonds. The first tranche of securities of 43 billion UAH will be released before the end of the year.
Comments
comments