Poroshenko approved a new system of taxation of a sole proprietorship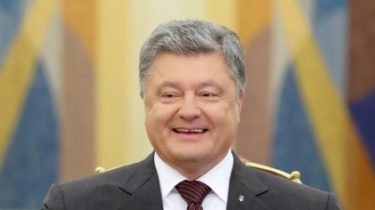 Poroshenko approved a new system of taxation of a sole proprietorship
Petro Poroshenko© UNIAN
Will have to pay even in the absence of profit.
The President of Ukraine Petro Poroshenko signed amendments to the law on physical persons-entrepreneurs (FLP), for which they pay taxes under the new rules.
This is stated on the official website of the Verkhovna Rada.
news rules January 1, 2017 2nd and 3rd groups, the FLP will have to pay a single social contribution over 704 hryvnia per month, even if entrepreneurs do not have any temporarily profits.
Previously, FLP, had to pay 5% tax and ERUs in case of profit. If the movement of funds was not to pay was not necessary.
See also: Close FLP is now possible online
The law on amendments was adopted by Parliament on 6 December and sent to the President for signature. Now on the page of the document on the website of the Parliament stated that on December 27 it was returned with the signature Poroshenko.
As previously reported, from 1 January 2017 in Ukraine twice will increase the minimum wage – from 1.6 to 3.2 thousand UAH thousand UAH. Accordingly, the increase in social standards, fines and taxes that are tied to the minimum wage.
In particular, most natural persons-entrepreneurs will have to pay twice the single social contribution (ERU) to the Pension Fund. Now if he is 352 UAH per month, will be 704 UAH (22% of the minimum wage).
The FLP, with the exception of those that are on a single tax, the 1st group, 2017 will be required to pay ERUs including the months in which they received income. Even if the natural person-entrepreneur is on the common system of taxation and does not conduct business (the so-called "nulevka"). Therefore, experts advise to formally close "dead" Phil.
Comments
comments