"Queen of BDSM" told in his book about the sexual abuse of a Hollywood star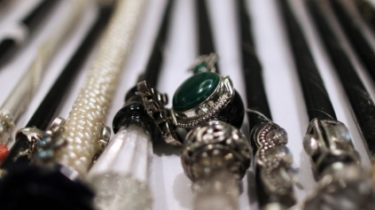 "Queen of BDSM" told in his book about the sexual abuse of a Hollywood star
© Getty Images
The woman tied the leash to his genitals.
British dominatrix, "BDSM Queen", told how he tied the well-known Hollywood star and ran it, tying the leash to his genitals. After this revelation in Hollywood trying to guess the name of this man, reports The Sun.
In his outspoken book, 29-year-old Jenny, also known under the pseudonym of Mistress Scarlett, described as a drove on a leash "extremely beautiful celebrity". According to her, she didn't expect to see in your sexual dungeon of the client.
"I could very easily call his name right now, but the book is not that. Between you and your client is the relationship and trust on both sides. The aim of this book to expose anyone, but to give people a glimpse into the private world," she wrote.
BDSM Queen was born in Britain, but in the age of 6 she and her family moved to the United States. There she graduated from the University of southern California, where he studied archaeology, and got into the sex industry at the age of 22 years. So, she found a suitable job in the "dungeon" in Los Angeles, where he worked night and day worked on the site.
See also: Famous pornographic actress spoke about the changes in the industry and his life after his career
"When I started doing it, I have absolutely no experience in BDSM. I had a string of failed relationships and I knew I wanted something that went beyond the norm," – said Jenny.
According to the woman, the word "dungeon" people imagine the dark place under the earth with chains. However, this is actually friendly and normal place.
Jenny quickly from the role of "submissive" has become the one that dominates. After school, as needed to bind and "punish" customers, she became a vamp, wearing latex costumes and corsets, and her client list grew.
The woman was amazed to see a Hollywood star in his dungeon. All she said about it, it's just that he's very famous and he has a genital piercing.
Earlier, porn actress with Ukrainian roots dared to talk about his rape during filming. The woman complained that the Director was choking her on the set, although he denies any allegations.
Comments
comments