Drunk Russian housing and communal services failed desperate attempts to get to his feet after the fall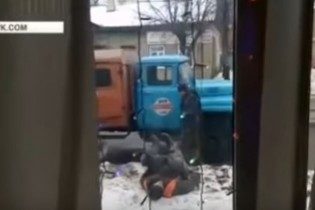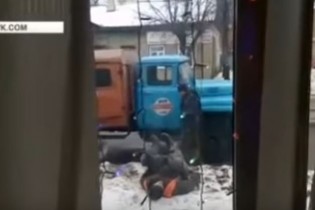 Drunk Russian housing and communal services failed desperate attempts to get to his feet after the fall
The video, which appeared online, and saw the city government.
In the Internet appeared the video with drunken employees of municipal services of the Russian city of Orel. The video shows how one of the workers fell on his back and desperately tried to get up, he was approached by a partner, tried to rise, but the second defeated the force of gravity.
The head of the enterprise "Spetsavtobaza" Mr Dostovalov told "Komsomolskaya Pravda" that employees of his company are indeed working on this day indicated in the comments to the video the street, but there were representatives of other companies. So who exactly was on the video is investigated.
Dostavalov told reporters that he will definitely dismiss these employees, if they are his subordinates. But the mayor of the city of Andrew Antennae urged officials not to be so categorical, but simply to tell workers that "the New year has not yet come".
We will remind, in Russia a few dozen people died and hundreds more suffered from the use of a cosmetic "Hawthorn". As it turned out, the substance was composed of methanol and antifreeze. Police detained at least five distributors of bath concentrate "Hawthorn" and also found a workshop for illegal production. During the search they found 47 plastic canisters with the deadly liquid.
Comments
comments