The tax authorities of Kiev said, where did you get 1 million UAH for new year party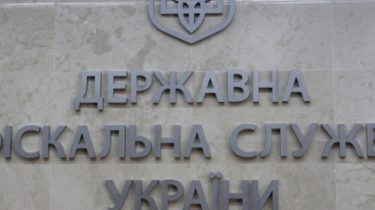 The tax authorities of Kiev said, where did you get 1 million UAH for new year party
© The state fiscal service of Ukraine
Each of the participants passed the 150 USD for the celebration.
General Directorate of State fiscal service in Kiev said that not a single penny from the budget was not spent on the celebration of the New year, VDNKH, and the entire celebration cost 300 thousand hryvnia, and more, plus 150 hryvnia per person.
This is stated in the response to the inquiry of "the Ukrainian truth" signed by the chief of the Department DFS in Kiev Demchenko.
The letter notes that to organize a ceremony "summing up 2016" has decided, "despite certain positive developments in the authority".
"Partner for the organization of the event made by the trade Union organization se DFS in Kiev", – said in response.
"The survey showed that about 1 thousand people have expressed their desire to participate in the event, so despite the time of year, was elected the spacious facility is one of the pavilions of NPK Expocentre of Ukraine (ENEA). Trade Union organization se DFS in Kiev, concluded the contract with "starlight entertainment" has got a complex of services on organization of new year holidays", – added in the DFS.
"According to the estimate of expenses for the organization of festive events agreement PG DFS in Kiev with "starlight entertainment" provided for payment in the amount of 300 thousand UAH. Also each employee GU DFS in Kiev, which expressed a desire to participate in the event, was put on 150 hryvnias for each person, including family members. Not one penny of public funds to organize and hold the event was not spent", – said tax.
So the answer should be that the celebration cost the tax 450 thousand hryvnia.
We will remind, on 21 December the State fiscal service in Kiev loudly held a corporate party in a separate pavilion on VDNH.
It was reported that according to the calculations of journalists, the cost of the new year corporate party for about 1 thousand employees of the State fiscal service in Kiev has cost at least 1 000 000 UAH.
Entertained sneaks people's artist of Ukraine Alexander Ponomarev. For tax staged a separate special edition of the famous new year's 3D show "Vertov Mriy".
Comments
comments