The fall of the hryvnia is not related to the nationalization of "PrivatBank", Deputy head of the NBU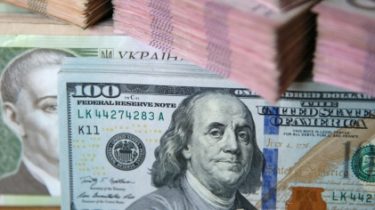 The fall of the hryvnia is not related to the nationalization of "PrivatBank", Deputy head of the NBU
© Reuters
Cure called the situation a result of "pressure of a number of factors."
Nationalization of "PrivatBank" did not affect the depreciation of the hryvnia, which occurred this week. About this UNIAN was reported by the Deputy Chairman of the National Bank of Ukraine Oleg Churiy.
Deputy Gontareva says that enhanced demand for currency in connection with the outflow of deposits no.
"The inflow of funds in other banks is twice as high as the outflow of deposits of physical persons of "PrivatBank" on December 19. Moreover, the period of their outflow from the Bank was short – only three days, and then return of the funds in the Bank recovered. However, the outflow of deposits of legal entities from the "PrivatBank" was offset by the inflow of funds to accounts of legal entities in other banks in connection with the reimbursement of VAT" – said in comments Cure.
The national Bank argued that the fall of the hryvnia is due to "the pressure of several factors": excess hryvnia liquidity and no need to sell foreign exchange earnings from exporters who received during the last and current week, VAT refund of 12.5 billion hryvnia, the need for companies payments on foreign currency loans at the end of the year, and the like.
However, as noted Curi, on the cash foreign exchange market sales of foreign currency by the population continues to exceed its purchase. So, in December, less than a month, the net purchase of foreign currency by banks the population was 34 million USD.
"The fundamental prerequisites for hryvnia exchange rate fluctuations yet – market factors are favorable for the currency market. Continues to receive revenue from grain exports, and favorable for Ukrainian exporters the situation on the world market of ferrous metals and iron ore," said Curi.
We will remind, in connection with the increased demand for currency by the national Bank of Ukraine announced an auction for the sale of currency up to 100 million dollars.
Comments
comments