The social scholarship for students will be 1-2 thousand hryvnia — Reva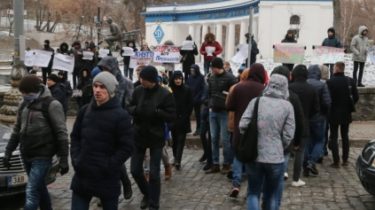 The social scholarship for students will be 1-2 thousand hryvnia — Reva
Students against the abolition of scholarships© UNIAN
Statements to receive it must be submitted by March 2017.
The size of the state social scholarships to students of universities of the 3-4 levels of accreditation will be from 1 to 2 thousand hryvnia.
You will need to apply to your University during January-February 2017. This was reported by Minister of social policy of Ukraine Andriy Reva, reports Interfax-Ukraine.
See also: MES told about the size of grants in 2017 and who will get them
"The amount of social scholarships тысячb from 1 to 2 thousand UAH, which will be to students-orphans and students without parental care," said Reva during selector meeting with heads of regional state administrations on the issue of raising the minimum wage from 1 January 2017, in Kiev, on Thursday, December 29.
However, individual students of higher educational institutions of 1-2 accreditation levels will receive a minimum of 750 UAH per month as a social allowance.
"Students are given 2 months to appeal this statement, that is, until the end of February. If by March 1, they will not apply, and will apply after March 1, scholarships will be assigned from the month of application, if prior to March 1 since January 1," explained Reva.
Recall pravitelstvo adopted a resolution on academic scholarships, next year for higher educational institutions of 3-4 level of accreditation conventional scholarship — 1100 UAH, increased — 1400 UAH.
Comments
comments