Kiev hopes for the release of Ukrainian hostages until the New year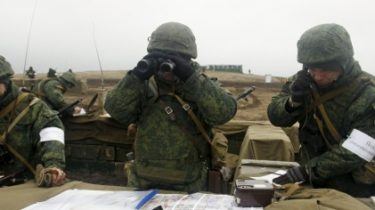 Kiev hopes for the release of Ukrainian hostages until the New year
© Reuters
Among the individuals who today gave the rebels, the elderly and women.
The Ukrainian side urged the Kremlin to show humanism and anticipates the release of the hostagescontained in captivity in militants and Moscow, before the New year.
This was stated by the representative of Ukraine in the humanitarian sub-group of the Trilateral contact group, the first Deputy Chairman of the Verkhovna Rada Iryna Gerashchenko in Facebook.
"This is a goodwill gesture on the eve of Christmas and new year holidays and we look forward to the mercy and humanity of the other side. On the transfer of 15 people were mothers and wives Ukrainian hostages, the priests, who appealed to the representatives of the Russian Federation and ORDO to release the guys to show mercy!" – said Gerashchenko.
See also: occupied Donbas militants took hostage two Ukrainian fighters
Representatives of the militants promised that before the New year will be released the teenagers detained on charges of "sabotage and terrorism". Gerashchenko added that among transferred today to representatives ORDO people – six women, the elderly and the sick.
Comments
comments