Trump announced two rules of his administration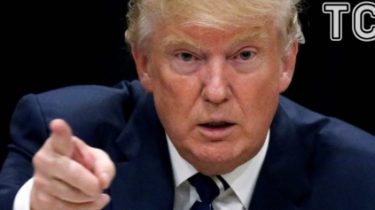 Trump announced two rules of his administration
© Reuters
To the performance of their duties trump will begin after the inauguration scheduled for January 20.
The newly elected President of the United States Donald trump called two rules, which follow its administration — "buy American" and "hire Americans."
About this politician wrote on his page in Instagram.
See also: Black humor Charlie sheen: actor asked God to take trump's next
Earlier, Donald trump has promised changes to "all matters relating to the UN," after his inauguration for President of the United States. "Everything about the UN change after the 20th of January," he wrote in his Twitter.
My Administration will follow two simple rules: BUY AMERICAN and HIRE AMERICAN! #USA
Comments
comments