The license to the channel "1+1" may not be the subject of blackmail – Tkachenko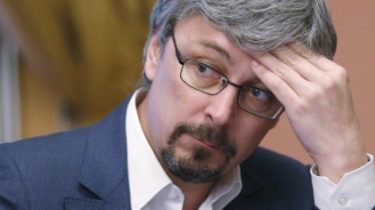 The license to the channel "1+1" may not be the subject of blackmail – Tkachenko
© UNIAN
General Director of "1+1 media" promised to prove who is right.
The TV channel "1+1" still has not received the license renewal of broadcast.
This was reported in your Facebook General Director of "1+1 media" Alexander Tkachenko.
"This is why we need to wait until 6.01, no one explained. Promises that we will succeed and we will issue a license – can not eat, and inspection bodies will show", – he said.
According to General Director of "1+1 media", the reason for non-issuance of a document can't be any queries that suddenly emerged from the National Council on television and radio. This official request, which was allegedly sent by the Deputy head of the national Council Ulyana feschuk on December 28, and not received.
"All the documents they have long been received. And if someone in the Council or outside the questions arise – the license may not be subject to blackmail. It is illegal. And we are not that will not surrender without a fight, we will prove who is right. And show. To know," said Alexander Tkachenko and added to the bots that:
"beneficiary – Igor V. Kolomoysky is known to all.
debts "PrivatBank" from "pluses" – no,
did not dance the tune of others and will not."
Earlier, the Chairman of the national Council Yuriy Artemenko said that for obtaining of the license the continuation of analog broadcasting TV channel "1+1" must submit a document with the specified target owner. "There is no tightening. The form of the license shall be issued not earlier than the last day of the license. Not before today, and within ten days after billing. 26 channel paid a bit more money, we now wrote a letter to returned the money, and to 6 the number of the channel to be licensed. I wish we did not make the scandal on an empty place. License all voted", he said.
We will remind, Alexander Tkachenko on 29 December reported that the state has an interest in television, in particular, the Administration of the President of Ukraine before the election disadvantageous to have uncontrolled media resource.
Comments
comments