An accident in the center of the city: cars overturned on the roof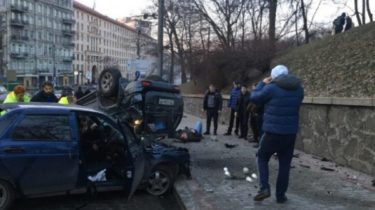 An accident in the center of the city: cars overturned on the roof
Kiev
Today, 16:48
1 of 3

Photos from the scene
© Gromadske TB

1 of 3

Photos from the scene
© Gromadske TB

1 of 3

Photos from the scene
© Gromadske TB
Photos from the scene
© Gromadske TB

Photos from the scene
© Gromadske TB

Photos from the scene
© Gromadske TB
In the accident there are victims.
Today, December 31st the evening in Central Kiev on Hrushevskoho street was a large-scale accident.
In the photo from the scene shows that one of the cars overturned. In the accident, according to preliminary data, suffered two people. This writes Gromadska.
No other details yet.
Recall recently in Kiev at the hem was a large-scale drunken accident with victims: the bus driver Volkswagen missed the "Tavria" and flew into four parked cars: Peugeot, "Niva" and two Volkswagen.
Comments
comments