Became known the first details of the bloody shooting in Kiev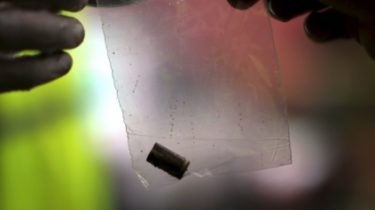 Became known the first details of the bloody shooting in Kiev
Illustration© Reuters
At the scene of the withdrawn sleeve.
In Kiev as a result of the bloody shooting injured two people.
This information "Interfax-Ukraine" confirmed the press service of the Metropolitan police.
According to preliminary data of the national police, the shooting occurred in the evening on the street Esplanaden.
"An unknown man fired a gun at a man and a woman. Victims in a grave condition delivered in hospital. On a place works operatively-an investigation team of police, dog handlers and experts. Also seized shells", – said the press service of the Channel.
Read also: the Police told the details of the bloody shooting in Khmelnytskyi
We will remind, earlier in Khmelnytsky on the morning of 30 December, occurred the fatal shooting.
The attacker went from the psycho-neurological dispensary and poked with an awl people in the face. To the hospital with injuries already asked three people.
When the man saw law enforcement officers, began to throw and they are on alert and he didn't respond. At first, the police used tear gas and then fired several shots into the air. But the attacker pulled out a sharp object and started to approach, because cops shot in the leg.
Passers-by say that during the detention, could be heard at least 5 shots. The attacker died in the ambulance.
Comments
comments