The shooting in Kiev: injured in a bloody shooting woman alive media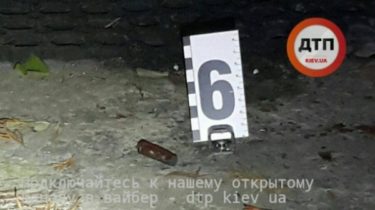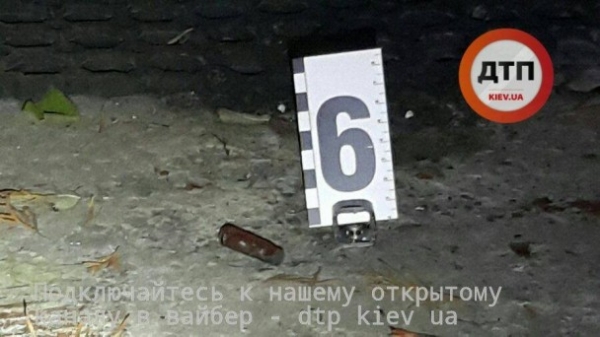 The shooting in Kiev: injured in a bloody shooting woman alive media
Kiev
Yesterday, 22:46
1 of 5

© dtp.kiev.ua

1 of 5

© dtp.kiev.ua

1 of 5

© dtp.kiev.ua

1 of 5

© dtp.kiev.ua

1 of 5

© dtp.kiev.ua
© dtp.kiev.ua

© dtp.kiev.ua

© dtp.kiev.ua

© dtp.kiev.ua

© dtp.kiev.ua
At the scene two ambulances.
In Kiev, near the Palace of Sport on Esplanadna street, there was a firing in which seriously injured a man and a woman.
About it Gromadsky said the representative of the National police of Ukraine Yaroslav was Trakalo.
"Unknown fired several shots at a man and a woman. In his hands was a weapon similar to the gun. Injured in serious condition were taken to the hospital," he said Trakalo.
As reported dtp.kiev.ua wounded woman is alive, but as men. At the scene two ambulances. Also according to the representative of national police, at the scene working dog handlers and investigative team.
See also: Became known the first details of the bloody shooting in Kiev
We will remind, earlier in Khmelnytsky on the morning of 30 December, occurred the fatal shooting.
The attacker went from the psycho-neurological dispensary and poked with an awl people in the face. To the hospital with injuries already asked three people.
When the man saw law enforcement officers, began to throw and they are on alert and he didn't respond. At first, the police used tear gas and then fired several shots into the air. But the attacker pulled out a sharp object and began to approach, because the cops was shot in the leg.
Passers-by say that during the detention, could be heard at least 5 shots. The attacker died in the ambulance.
Comments
comments