"Naftogaz" signed a loan agreement to receive $ 500 million. the loan guaranteed by world Bank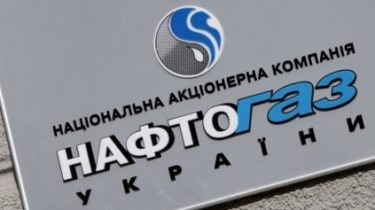 "Naftogaz" signed a loan agreement to receive $ 500 million. the loan guaranteed by world Bank
© UNIAN
The money will go to purchasing and injecting natural gas in autumn-winter period.
National joint-stock company (NAK) "Naftogaz Ukraine" December 30, signed a loan agreement with Citi and Deutsche Bank to receive Euro-denominated revolving line of credit for gas purchases in the amount of $ 500 million.
According to the Department of corporate communications "Naftogaz of Ukraine", this line of credit provided by a guarantee of the world Bank, which in turn provided a state guarantee in the framework of creating an energy Fund in accordance with the decree of the Cabinet of Ministers dated November 30, 2016 No. 876.
See also: "Gazprom" has reduced gas transit through Ukraine after the decision on the part of the "Nord stream"
The action line of credit is 4 years: 2 years for the purchase of gas and 2 years to repay the loan. Under the terms of financing under this credit line, "Naftogaz of Ukraine" and will continue to buy gas at existing contracts, changing the form of payment. The payment confirmation after delivery for providers will be the credit that will be issued by Citi and Deutsche Bank and by making payment to turn into loans. Naftogaz will repay these loans within 12 months from the date of issuance. The world Bank guarantees the repayment of these loans from international commercial banks.
The NAC will be able to use this credit line for the purchase of gas on both the Western and Eastern direction. Appropriate decisions will be made on the basis of competitive proposals for the supply of gas.
It is noted that this credit line will help the energy to continue the positive history of relations with international commercial banks.
Read also: Putin announced the connection of the Crimea with Russia pipe, which will steal the Ukrainian gas
"This program is the result of twelve months of hard work. These funds will help Naftogaz to ensure stable supplies of gas to Ukrainian consumers during this winter ", – the press service quoted Chairman of the Board of the holding Andrey KOBOLEV.
In the corporate communications Department reminded that in 2015 "Naftogaz of Ukraine" received a revolving credit line for $ 300 million from the European Bank for reconstruction and development and the purchase of gas from European suppliers.
Comments
comments