Italian conductor lost his job, saying on a kids ' show that Santa Claus does not exist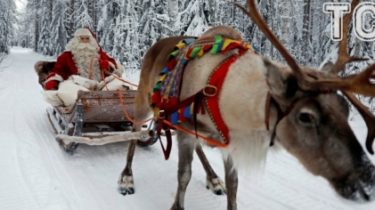 Italian conductor lost his job, saying on a kids ' show that Santa Claus does not exist
© Reuters
Organizer ununsual the show as "the show with a Grand surprise."
Italian conductor Giacomo April was suspended from work after during a speech at a festive children's show, he said, that Santa Claus does not exist.
On Saturday, the 31st of December, writes The Telegraph.
The incident occurred in the Roman concert hall Parco della Musica, where he played a play based on the disney cartoon "the Cold heart". The publication notes that the conductor was enraged by the behavior of the audience, who began to leave the hall before the end of the show to avoid queues at the cloakroom.
See photo: In Kiev, staged a festive race of Santa clauses
At some point, angered, April took the microphone and said: "Santa Claus in any case does not exist." The actions of the musician has caused an uproar among parents and the tears of children.
Event organizers were quick to assure that are not related to the statements of April. "We, like all others, was shocked by the words of the conductor. What he said is totally inconsistent with our position, " – said in a statement.
Whether the offender fired, not reported, but the show took another conductor.
The Telegraph notes that tickets to the show, which was announced as a "show with the Grand surprise" was worth from 30 to 48 euros.
Comments
comments