The Ministry of justice was engaged in the return of the convict in the Russian Federation Ukrainian Vygovskogo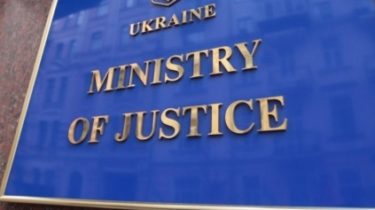 The Ministry of justice was engaged in the return of the convict in the Russian Federation Ukrainian Vygovskogo
© UNIAN
The Russian judicial system found him guilty of "espionage".
The Ministry of justice adopted the decision on acceptance of the convicted by a Russian court Valentine Vygovskogo to Ukraine for further punishment on the basis of the Convention on the transfer of sentenced persons of 1983.
About it reports a press-Department service.
See also: Freed the prisoner of the "group." Afanasiev said about "negotiations Savchenko"
The relevant documents were sent to the Darnitskiy district court of Kyiv with a request for enforcement of sentence of court of the Russian Federation, which condemned Valentine Vygovsky, in accordance with the legislation of Ukraine.
"After receiving the copy of definition of court the Ministry of justice submitted to the Russian Federation information about the decision with a copy of the court ruling. After that, with the consent of all parties, should be the transfer of a prisoner," – said in the message.
4 April at the Ministry of justice received a petition from Peter Vygovskogo with a request to solve the issue of transfer from the Russian Federation to Ukraine his son Valentine Vygovskogo, which the Russian judicial system were convicted of "espionage".
Earlier, Ukraine's foreign Ministry expressed a categorical protest to the Russian Federation due to prolonged repressions, unlawful detentions, searches and arrests, torture and ill-treatment of Ukrainians.
Comments
comments