Gas reserves in storage in Ukraine has decreased, but they will suffice for the heating season – Ukrtransgaz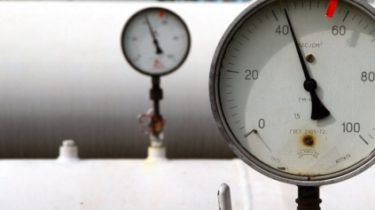 Gas reserves in storage in Ukraine has decreased, but they will suffice for the heating season – Ukrtransgaz
© UNIAN
The current inventory is 14.3% lower than last year, but 4.6% more than pozaproshlogodnie
Ukraine was included in 2017, with natural gas reserves in its underground storages in the volume of 11,993 billion cubic meters.
This is evidenced by the operational information of the company "Ukrtransgaz", which operates a system of trunk pipelines and 12 underground gas storage facilities, transfers "Radio freedom".
For more than two and a half months from beginning October 13 of the heating season, inventories decreased by 2 billion 739 million cubic meters or 18.6%.
See also: "Gazprom" has reduced gas transit through Ukraine after the decision on the part of the "Nord stream"
The current inventory is 14.3% lower than last year, but 4.6% more than pozaproshlogodnih.
Ukrainian hydrometeorological center predicts that the heating season, from the point of view of the temperature conditions in Ukraine will last from 160 to 180 days.
In the NJSC "Naftogaz of Ukraine" consider existing underground storage reserves of gas sufficient for passage of the heating season and claim to have at its disposal the technical potential for additional imports in case of severe winter.
The company, at the end of the heating season in storage will remain 7 to 8 billion cubic meters, with an acceptable value of 5 billion cubic meters.
NJSC "Naftogaz of Ukraine" reported on 31 December that it has signed a loan agreement with the leading Western financial institutions – Citi and Deutsche Bank.
The agreement provides for a revolving line of credit for gas purchases in the amount of $ 500 million. The guarantor in this transaction is the world Bank.
Comments
comments