Ukraine until June 2018 will return Donbass – Tuk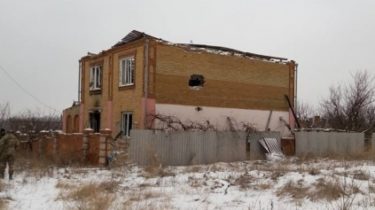 Ukraine until June 2018 will return Donbass – Tuk
© Vladislav Sinyagovsky /Facebook
He is sure that Ukraine is implementing its scenario of the return of the occupied territories
The Deputy Minister of the temporarily occupied territories and internally displaced persons, ex-Chairman of the Luhansk SHEEP Georgy Tuka said that next year Ukraine will return the Donbass.
"My expectations are optimistic. Next year Ukraine will return Donbass", – he wrote in a column for the "New time".
Tuck stated that today Russia is ready to give Donbass only on their own terms.
"However, I am sure, Ukraine will be able to adopt the initiative and implement your script returns the occupied territories. I really hope that this will happen in the next year, high – to mid-2018," – said the Deputy Minister.
He stressed that Ukraine is critically important to maintain the support of Europe and the United States.
Read also: Clashes near Novozvanovka and the wounded security officer. The defense Ministry reported about the situation in the Donbass
According to tuki, there are plenty of facts supporting the Kremlin's willingness to "surrender" Donbass. He believes that Russia does not see these areas in its composition.
The Deputy Minister proposes to compare the activities of the Russian invaders in the Crimea and in the Donbas.
"The Donbass is rampant looting, cutting and destruction of enterprises. They are actually condemning the region to economic extinction. In the Crimea this is not observed. The Russian government, by contrast, is encouraging large private companies to invest in Crimean business projects and infrastructure. And this is a fundamental difference," he said.
"I am an optimist. I really hope and want to believe that we finally will find peace; we will refund the Donbass, and the Crimea. At the same time, in my opinion, need to focus on the following aspects: the fight against domestic populism, an effective fight against corruption, a military solution to the conflict. And in that order," wrote Tuck.
Comments
comments