"'ll avenge you brother." In Kiev said goodbye to "the Cossack", was killed by militants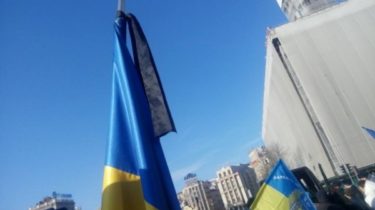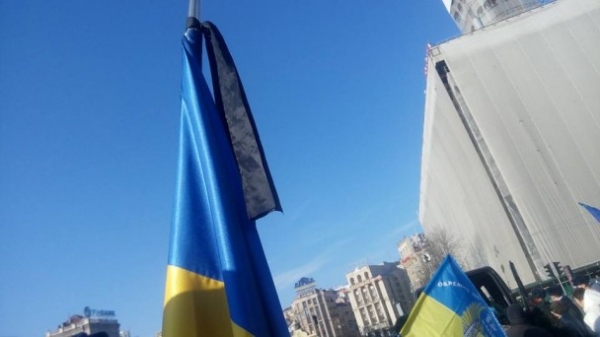 "'ll avenge you brother." In Kiev said goodbye to "the Cossack", was killed by militants
Kiev
Today, 14:05
1 of 8

© Alina Bodnar facebook

1 of 8

© Alina Bodnar facebook

1 of 8

© Alina Bodnar facebook

1 of 8

© Alina Bodnar facebook

1 of 8

© Alina Bodnar facebook

1 of 8

© Alina Bodnar facebook

1 of 8

© Alina Bodnar facebook

1 of 8

© Alina Bodnar facebook
© Alina Bodnar facebook

© Alina Bodnar facebook

© Alina Bodnar facebook

© Alina Bodnar facebook

© Alina Bodnar facebook

© Alina Bodnar facebook

© Alina Bodnar facebook

© Alina Bodnar facebook
Leonid Providence was married and had two sons.
Today, January 2, in Kiev on Institutskaya street it was goodbye to the fighter of 12 OMPB Leonid Provedennom Callsign "Cossack", who died 28 Dec.
As reported by the 72 Guards HOMBRE on his page on facebook, senior Sergeant, squad leader, reconnaissance platoon Providence killed by an enemy bullet during a short basetsana near the Cool Beam (Avdeevka).
"Frightened by the gunfire, the enemy opened a furious fire and under its cover stole the body of a fighter, to mock them", – stated in the message.
Subsequently, the photo and video of the abuse of the body of the deceased soldier was posted on the web. Subsequently, Facebook at the request of the Internet community not only removed the publication, but also blocked the account "opolchenki", who posted this on his page.
It is known that Providence was 53 years old. Before the war he lived in the village of Mikhaylovka in the Luhansk region, worked as a civil inspector for nature protection. Married, had two sons. When the occupation moved the family to Kiev, and the August 6, 2014 volunteered for the front.
30 Dec enemy, gave the body of the "Cossack" brethren.
Providence the funeral will take place on 2 January at the Military cemetery lukyanovsky Kiev.
Comments
comments