The exchange rate of bitcoin exceeded $ 1,000 for the first time since 2013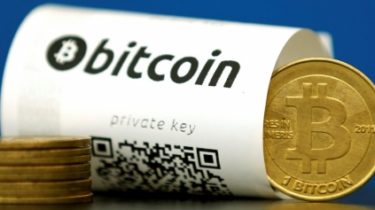 The exchange rate of bitcoin exceeded $ 1,000 for the first time since 2013
© Reuters
The sharp rise of the cryptocurrency rate was observed at the end of last year
The bitcoin exchange rate on 2 January amounted to 1019,94 dollars, which is by 2 percent higher than the previous day.
This information was spread by the publication Lenta.ru referring to CoinDesk.
Last time, the course of bitcoin rose to $ 1,000 in November 2013. Historical maximum value reached on 29 November 2013, when the rate rose to 1242 dollars.
The sharp rise of the cryptocurrency rate was observed at the end of last year: in December, bitcoin had risen in price by 30 percent. In this edition of Tech Chrunch noted that this increase is difficult to explain, especially because gold, which is often more expensive or cheaper with bitcoins in December dropped in price.
Bikini is a cryptocurrency based on the blockchain technology. Evaluation of the Spanish Santander InnoVentures Fund, thanks to blockchain, the investors will retain about $ 20 billion per year due to the reduction of associated (a mediating, regulatory) costs in financial transactions.
The first transaction using bitcoins was held in 2009.
Comments
comments