From Adele to Spice Girls: British girl found on his iPhone hundreds of numbers of stars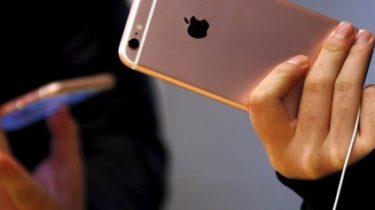 From Adele to Spice Girls: British girl found on his iPhone hundreds of numbers of stars
© Reuters
It was a mysterious failure.
A resident of Birmingham Sophie Highfield purchased the new iPhone 5S, the phone book which was found hundreds of other people's rooms, in particular numerous stars.
The woman explained that after buying the gadget, it is recorded in a completely empty phone book numbers of their relatives and friends, reports the Metro.
See also: Selfie at arm's length and mystery. How to upgrade Instagram in 2017
However, in a month, typing the letter "M" to search the rooms of his mother, Highfield found hundreds of other moms.
It turned out that it is unknown how, but her phone was synchronized with dozens of others. Thus in the phone book British women were numbers of such stars as Adele and Emma bunton from the Spice Girls, as well as famous athletes, TV presenters, actors, comedians.
However, after a month of investigation, Apple has failed to identify what was the "bug" of the system.
According to the owner of the gadget, its terribly annoying such a large number of contacts in the phone.
Currently, the company representatives speculated on what could go wrong and admit that this is the first experience in their practice.
Recall that maudel iPhone, which will be released in 2017, may receive an absolutely new module, dual cameras with a vertical arrangement of sensors. In addition to the new version of the camera, the source said that the device will be called the iPhone 7s, although it is expected that the title will appear as the number "8".
Comments
comments