In Iceland the baby, the first born in 1980, gave birth to the first baby of 2017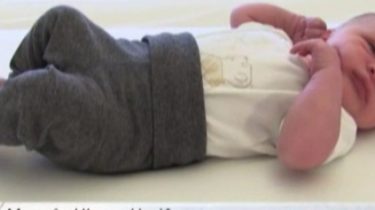 In Iceland the baby, the first born in 1980, gave birth to the first baby of 2017
© visir.is
The boy was the third child in the family.
In Iceland in the third minute of January 1, the first baby born in 2017 in the country.
The event took place without complications at a health clinic North of Iceland in Selfos, reports The Grapevine.
In the family the boy was the third child.
See also: First child of 2016 in Ukraine were born on the first minute
And most interesting was the fact that the mother of the first baby of 2017 was the first Icelandic baby 1980.
For such a "record" does not provide any awards, but unusual family has become famous thanks to the world media.
Comments
comments