Since Ukrainians have ceased to charge a 2% fee for currency exchange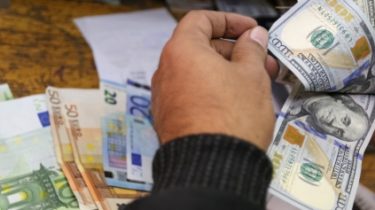 Since Ukrainians have ceased to charge a 2% fee for currency exchange
© Reuters
Pension collection with this operation cancelled.
In Ukraine ceased to charge 2% of the transaction amount for the purchase of currency. This was confirmed in the National Bank.
Norma abolished as of 1 January, and more pension fee is not charged. For this decision voted by the deputies of the Verkhovna Rada on December 20. A levy on currency transactions for the first time in Ukraine was introduced in 1998 as a temporary measure. Until 2006, its rate was 1.5%, then gradually decreased to 0.2%. In January 2011, the Parliament reversed the pension levy on foreign currency transactions, but in 2014 returned to his charge at the rate of 0.5%. With the beginning of 2015, and its size was increased to 2%, but among the payers of this fee is excluded the legal entity.
Meanwhile, the Ukrainian national currency fell and one dollar is worth 27,19 UAH. The Euro has also risen against the hryvnia from 28.42.
Exchange thermometer: strengthening of the hryvnia and the cost of Christmas buffet
TSN. Week
December 25, 2016, 23:09
Add to favourites
Earlier in the week, the dollar rose and was about 28 USD. The Verkhovna Rada has canceled taxes when buying foreign currency that will affect the reduction of the difference between the buying and selling. The hryvnia should be strengthened. For a modest Ukrainian festive table hostess, according to estimates TSN, will spend about 800 hryvnia.
Comments
comments