The Prosecutor's office wants to return to the state two hostels in Kiev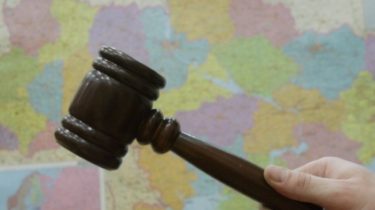 The Prosecutor's office wants to return to the state two hostels in Kiev
© UNIAN
The total area alienated area – 2 thousand square meters.
The Metropolitan police demanding the return of the illegal possession of the premises in the two dormitories of the National aviation University, located in Wind mountain in the Podolsk district of the city. Reports a press about it-service of Prosecutor's office of Kiev.
According to her, the construction area of 964,9 and 1076,96 sq. m. were disposed of in 2015. They are in the management of the Ministry of education and science of Ukraine and fixed on right of economic management for National aviation University, but it was the withdrawal from public ownership and sold to a private person. The Prosecutor's office considers such actions illegal.
See also: world Champion karate grandma lives in the dormitory, in which half-century did the repair
Law enforcement officers sued for the return of the property of the territorial community of the capital. Also being investigated criminal proceedings under articles of fraud and forgery. The property already seized.
Last year in the center of Kiev secretly sold the 5-story dormitory together with the residents. The new owners were not allowed to run guests warm.
In the capital, the hostel was sold to new owners without the consent of the inhabitants
TSN. 16:45
October 28, 2016, 17:31
Add to favourites
120 families hostel in the capital freeze. When the people started to find out why they have no heat, it was found that 5-storey building together with them sold to new owners. And he hired a guard and does not allow for the heat item the representatives of the "Kyivenergo". People are convinced that they so want to survive.
Comments
comments