In Kiev will judge the six deputies of the Verkhovna Rada of Crimea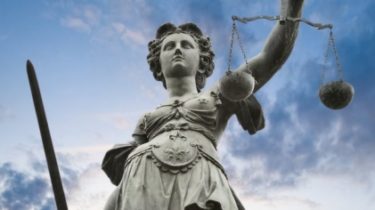 In Kiev will judge the six deputies of the Verkhovna Rada of Crimea
© Google
The case took into consideration the Desnyansky district court of the capital.
The court of appeal of Kiev sent in Desnyansky regional court case of the six deputies of the Verkhovna Rada of the Crimea, who are accused of treason. We are talking about Anatoly Zaichenko, the Efim Fiks, Sergey Shuvaynikov, the Oedipus Gafarov, Sergei Zekova and Grigory Ioffe, UNIAN reports.
In addition, in the Podolsk district court sent the indictment against Konstantin Bakharev, who is also suspected in the crime. Cases against two other Crimean deputies Vitaly Nahlupina and Svetlana Savchenko postponed to January 10.
Earlier tsn.ua summed up, as the occupied Crimea lived 2016-th year.
Ukraine imposed new sanctions against deputies of the state Duma, elected from Crimea
TSN. Pdsmi day
December 30, 2016, 00:18
Add to favourites
It is also about the judges involved in the illegal content of Ukrainian citizens in Russia. Also today, the security Council adopted the "Doctrine of information security of Ukraine". The document envisages ensuring full coverage of the territory of Ukraine digital broadcasting, primarily the border guard and temporarily occupied territories.
Comments
comments