Austria will allocate 2 million euros for assistance to Donbass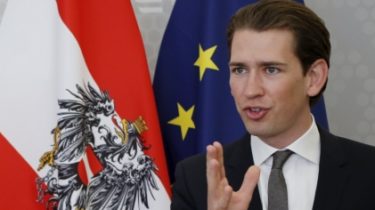 Austria will allocate 2 million euros for assistance to Donbass
© Reuters
This was announced by the head of the OSCE Sebastian Kurz.
Austria is going to give Ukraine EUR 2 million for humanitarian aid to residents of Donbass.
Wrote about this on his Twitter page of the OSCE Chairman, Minister for Europe, integration and foreign Affairs of Austria Sebastian Kurz.
"Austria provides an additional EUR 2 million for humanitarian assistance to the population in the East of Ukraine", – said in a statement.
Austria provides additional 2 million € for humanitarian aid to the people in eastern #Ukraine. @ICRC @CaritasAustria
— Sebastian Kurz (@sebastiankurz) January 4, 2017
Also, the Austrian foreign Minister visited the filtration plant in Mariupol, which supplies water to 400 thousand residents.
Visited the water filtration plant at Mariupol which provides clean water f over 400.000 people in #Mariupol thanks to the support of @ICRC. pic.twitter.com/9GJY9323t7
— Sebastian Kurz (@sebastiankurz) January 4, 2017
Earlier, the new OSCE Chairman Sebastian Kurz said that a full ceasefire must be the basis for holding fair and free elections in certain districts of Donetsk and Lugansk regions.
He also assured that the Special monitoring mission of the OSCE to expand their zone of control on the entire territory of Donbas , and above all to monitor the cessation of hostilities.
Comments
comments