Ephraim handed indictment: charged with encroachment on the territorial integrity of Ukraine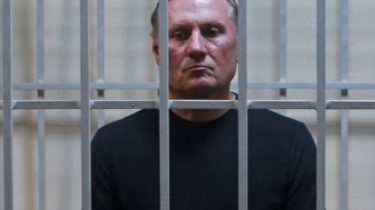 Ephraim handed indictment: charged with encroachment on the territorial integrity of Ukraine
Oleksandr Yefremov© UNIAN
Now the case can be sent to the court, the lawyer said.
The former head of fraction of Party of regions in the Verkhovna Rada Alexander Efremov and his lawyers handed the indictment.
This was reported to journalists by one of his defenders Alexander Melnikov, reports Radio Liberty.
Read also: suspected of involvement in the creation of the "LC" Yefremov did not answer, does Russia as the aggressor
Ephraim is charged with encroachment on the territorial integrity of Ukraine and a number of other crimes.
After this step, the case of Ephraim can be transferred to the court, the lawyer added.
Novinsky, Klinchayev, Ephraim, – the public Prosecutor told what to expect in high-profile cases
Policy
December 2, 2016, 01:47
Add to favourites
The General Prosecutor of Ukraine Yury Lutsenko reported as making good on his promise to bring MPs to justice for treason.
Earlier, the court extended the term of detention until 22 January 2017 to the former leader of the parliamentary faction of the Party of regions. He is charged with financing the so-called "LNR", the violation of the territorial integrity of Ukraine and theft of property "Luganskugol".
The defense insisted that Efremov could not influence events in Lugansk in the spring of 2014, and the case against him was based on fabricated data.
Comments
comments