After a controversial article Poroshenko will not go to lunch Pinchuk Foundation in Davos – media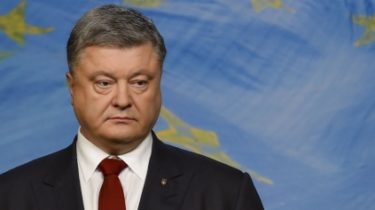 After a controversial article Poroshenko will not go to lunch Pinchuk Foundation in Davos – media
© The website of the President of Ukraine
The tycoon holds an annual lunch during world economic forum to discuss trends of development of Ukraine.
President Petro Poroshenko will not attend the traditional "Ukrainian lunch" in Davos (Switzerland), organized by the Victor Pinchuk Foundation.
It is reported LB.ua citing sources in the foreign Ministry.
This decision was taken because of the publication Pinchuk in The Wall Street Journal with suggestions to make "painful compromises" for peace in the Donbas in particular, consider a temporary withdrawal from the agenda the issue of accession to the European Union, temporarily unable to raise the issue of Crimea and Donbass and to forget about VistaPE NATO in the short and medium term.
See also: an Invitation to surrender. The Tatars responded to the invitation of Pinchuk temporarily "forget about Crimea"
"The President will have his programme in Davos, Pinchuk however, after the article he just will not go," – said the Minister.
Victor Pinchuk annually during the world economic forum in Davos holds Ukrainian lunch, which outlines trends in Ukraine. The world economic forum will be held on 17-20 January.
Recall that the AP responded to appeals by Pinchuk to forget about the Crimea and accession to the EU for peace with Russia. This column in The Wall Street Journal under the heading "Respect for Ukraine is critical to achieving lasting peace" signed by the Deputy head of the presidential Administration Konstantin Yeliseyev. The submission States that the proposed Pinchuk compromises are possible.
Comments
comments