In 2016, the international reserves of Ukraine grew by 17 %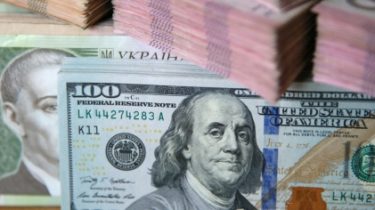 In 2016, the international reserves of Ukraine grew by 17 %
© Reuters
Over the past year, international reserves rose by $ 2.2 billion.
Last year, Ukraine's international reserves grew by $ 2.2 billion or 17%.
This is the website of the NBU.
One of the main sources of increase were foreign exchange interventions of the NBU. Thanks to a favorable price conjuncture in foreign markets in April-July and the foreign currency proceeds from the export of food products from the end of September net purchase of foreign currency by the National Bank last year amounted to $ 1.6 billion.
The increase in reserves was facilitated by the receipt of third tranche from the International monetary Fund under the program of expanded financing (EFF) in the amount of $ 1 billion, and is also associated with the IMF program of official financing. Namely, $ 1 billion Eurobonds by the Ministry of Finance under the guarantees of the U.S. government.
According to the results of 2016, the volume of international reserves of Ukraine covers 3.7 months of future imports is sufficient to meet the liabilities and current operations of the government and the National Bank. International reserves of Ukraine as of 1 January 2017 was $ 15 billion 539 million according to preliminary data. For a month, they grew by 1.8%.
The growth of reserves for December was received in favor of the government in the amount of $ 607.9 million of These funds Erad received from two sources – from the placement of government bonds in the amount of $ 550,4 million and 55.1 million euros from the European Commission.
at the same Time funds from the reserves were directed to the payments of the government for servicing and repayment of public debt in foreign currency. For this purpose from the reserves, spent $ 140.9 million, including $ 119.8 million on the repayment and servicing of government bonds denominated in U.S. dollars.
See also: new year's "gift" NBU: Ukrainians tripled restricted cash payments
We will remind that earlier it became known that this week on the interbank market there is a temporary excess supply of foreign currency, which was formed through a combination of Christmas holidays in Ukraine from working days to USA and Europe. This is stated in the report of the Director of the Department of public markets, the NBU Serhiy Ponomarenko.
Comments
comments