Limitation of cash transactions to 50 thousand UAH will allow to avoid "banking shocks" – Kubiv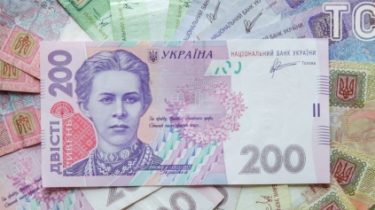 Limitation of cash transactions to 50 thousand UAH will allow to avoid "banking shocks" – Kubiv
© Reuters
The Ministry expects the immediate effect of the innovation.
Ministry of economic development expects instant results from a decision of the National Bank of Ukraine on reducing the ultimate amount of cash payments with the participation of physical persons to 50 thousand UAH. As stated by the Ministry, this one day will have a positive impact on the process of legalization of the economy.
"De-shadowing will occur as a result of decreasing possibilities of legalization of incomes of the population (illegal or questionable), in particular by purchases and sales values, real estate, services of high value. In addition, such a restriction would contribute significantly to the reduction of cash in circulation within the volumes which exceed current needs of the consumer", – stated in the message.
It is noted that the decrease in the level of the shadow economy, calculated the monetary method, in the initial phase is estimated within about 4 percentage points, which ceteris paribus reduces the integral indicator of the shadow economy at about 2 percentage points. At the same time the estimates of the Ministry, in the first half of 2016, the level of shadow economy amounted to 38% of official GDP.
"The decision will not affect the interests of ordinary people, because more than 90% of the daily expenses of Ukrainians today less than 50 000 UAH. Thus we will be able to improve the economy and the financial system of Ukraine that will allow to avoid Bank shocks in the future. The impact of such decisions on the de-shadowing is also difficult to overestimate," – said the Minister of economic development and trade of Ukraine Stepan Kubiv.
The above limitation is valid from 4 Jan. On the eve of the national Bank explained how to pay for goods and services, the amount of which exceeds 50 thousand hryvnias.
Comments
comments